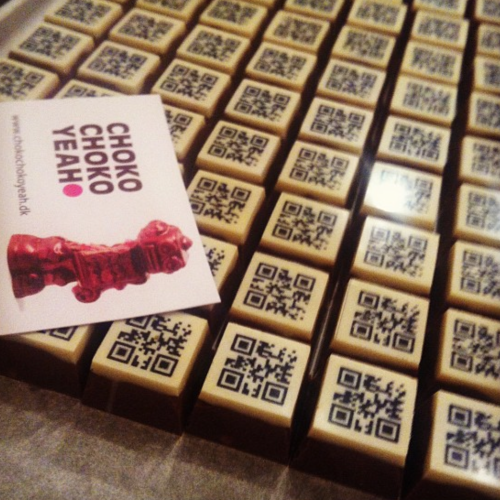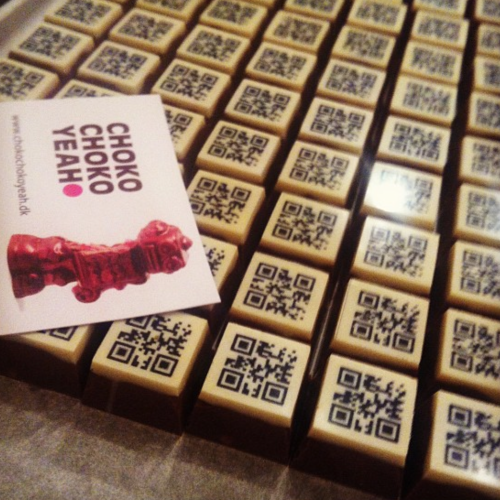 Bysted
Chocolates with edible QR codes for an event held at communication agency Bysted.
"Bysted have used Choco Choco Yeah for our "Gå Hjem" events with approx. 100 participants. The chocolates received good attention with several participants posting images on Facebook and commenting about the chocolates on Twitter. Pennies concept works really well from the initial sparring and concept stages right through to the delivery. The chocolates taste really good too

"
– Bysted. Strategic design and communication agency.