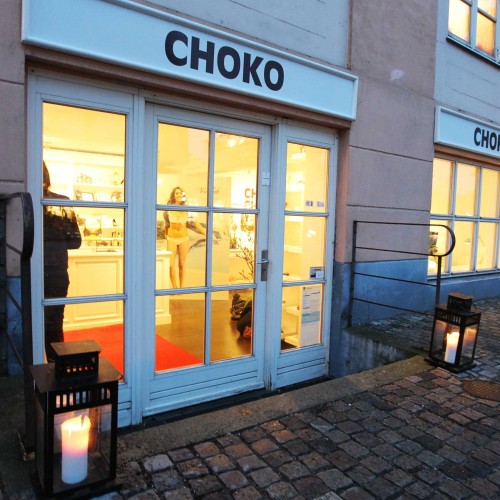 Showroom
In our showroom, which is located at Hyldegårdsvej 4-6, 2920 Charlottenlund (Ordrup), you can order high quality, handmade chocolates exclusive to Choko Choko Yeah. Everything is made on premises and you are even welcome to watch when our Chocolatiers are at work.
We give you the unique ability to help design your own chocolates, with photos, initials/text, logos etc. You could for example have a personalized gift box of chocolates made for someone special, have edible table-name cards made of 100% chocolate, or many other exciting choco-things for birthdays, weddings, confirmations, christenings etc. Book a time to come visit us and be inspired!
OPENING HOURS :
We at Choko Choko Yeah can always be reached on email, and by phone during normal business hours.
As our showroom does not sell ready-made products, we don't have specific opening hours for visits to Choko Choko Yeah HQ. However, orders can always be placed over email or telephone, or you are welcome to make an appointment for a meeting as well as a look at our showroom for inspiration.